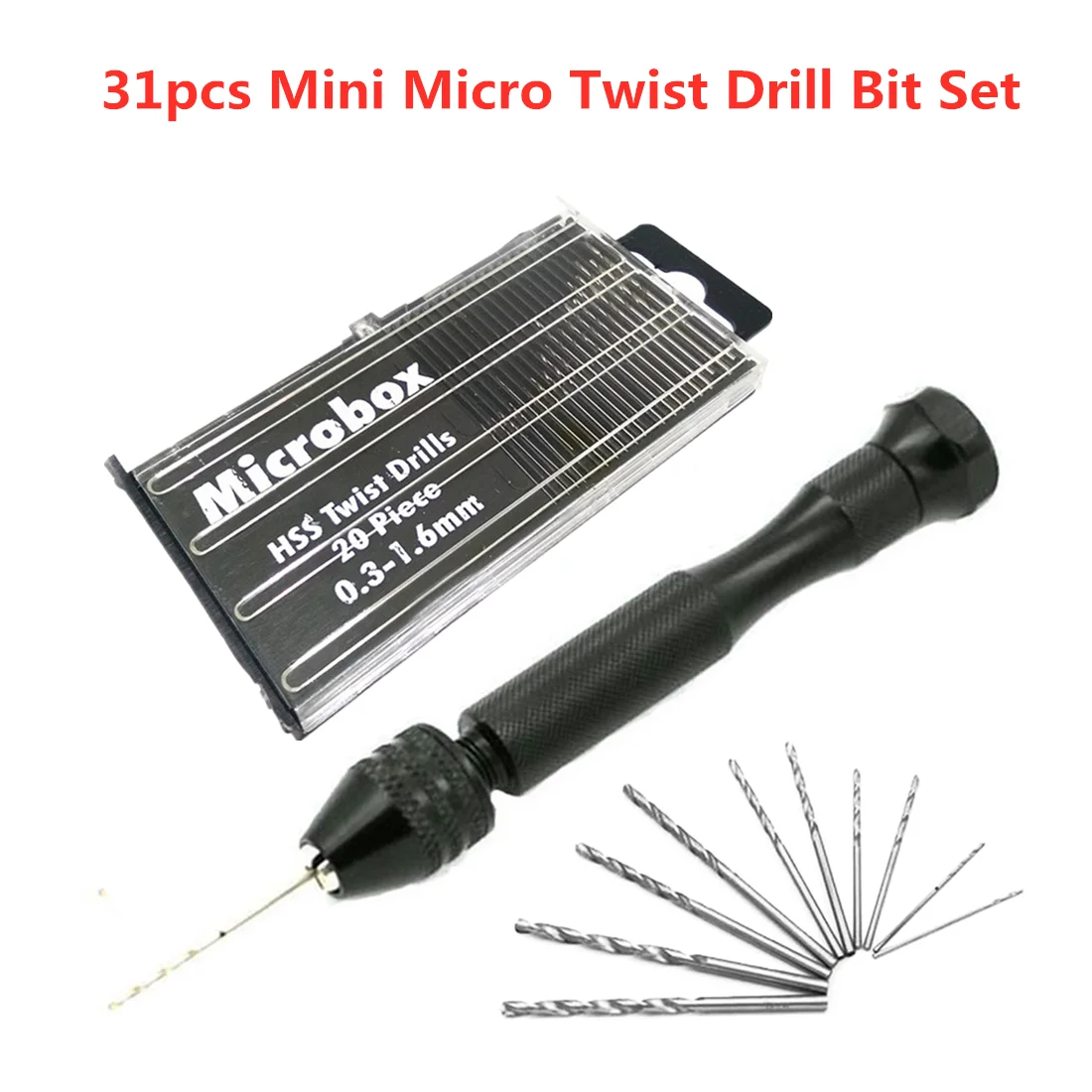 Feature:
Compact size manual hand drill is good to store in a toolbox or in pocket.
A manual pin vice may be used instead of a power drill for very exact drilling.
Despite using a slower drill speed, it can still be difficult to get as precise with a drill as when using a pin vice.
This is important in order to tasks such as watch repair where any slip or knock could damage other components in the device.
Moreover, the drill pin vise has a 3 jaw hardened steel keyless chuck and sturdy plastic handle that is ergonomic and easy to hold.
Specification:
Material: alloy
Length: 95 mm/ 3.74 inch
Color: black
Chuck clamping range: 0.2 - 3.4 mm
Twist drill bits material: high speed steel
Drill specifications: 0.3, 0.35, 0.4, 0.45, 0.5, 0.55, 0.6, 0.65, 0.7, 0.75, 0.8, 0.85, 0.9, 0.95, 1.0, 1.2, 1.3, 1.4, 1.5, 1.6, 1.8, 2.0mm
Packing Includes:
1 x Hand drill
or
1 x Hand drill
10 x Twist drill bits
or
1 x Hand drill
20 x Twist drill bits
or
1 x Hand drill30 x Twist drill bits