100% brand new and high quality
Works w/ any drill
Removes any stripped screw in 10 seconds or less
Even works on jagged , uneven, or rough breaks
Self centering tip, no walking
Compatible w/ quick connect chuck systems

Color
S2 Steel : Silver
HSS4341 Steel : Silver
Titanium HSS4341 : Gold

Scope of application:
S2 Steel : Hardness lower than HRC55
Titanium S2 Steel : Hardness lower than HRC57
HSS4341 Steel : Hardness lower than HRC62
Titanium HSS4341 : Reduce air contact, corrosion resistance and extend service life.Hardness lower than HRC65.

NOTE
Screws of CR-V material are generally hardness HRC-60-62.
It is recommended to choose different materials according to your needs.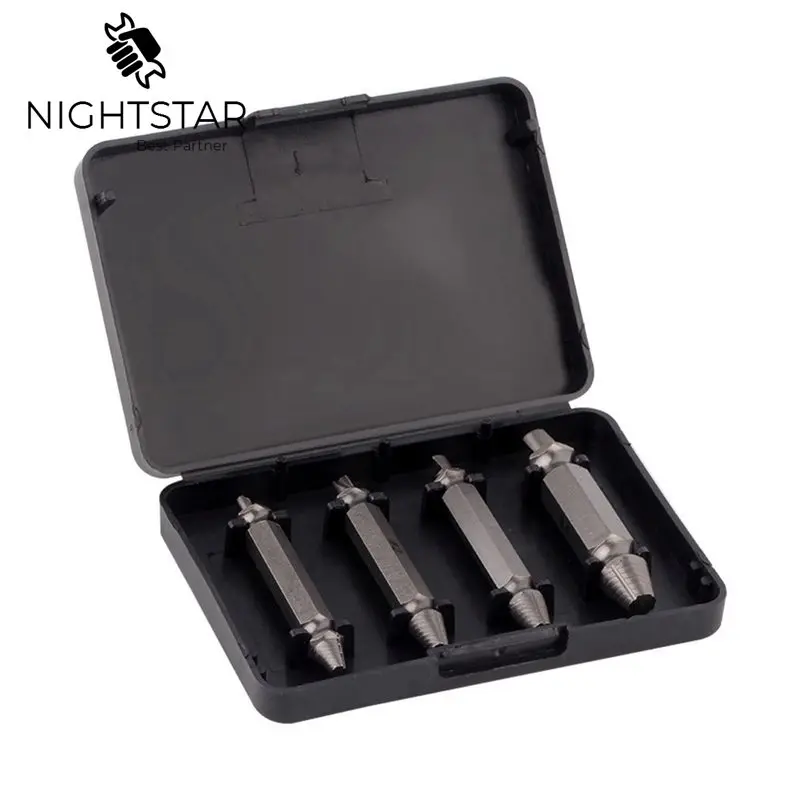 4 x Screw Extractor
1 x Case