REFRESH YOUR FURNITURE!

-

The Waterproof Marble Wallpaper
refreshes your furniture with brand new looks. If you feel like your furniture is getting old, these wallpapers will replace them with your preferred marble design in an instant. Perfect for any furniture such as countertop, cabinet, dining table and even wall!
SELF-ADHESIVE
-With the self-adhesive function, no glue or any special tool is needed. Simply cut precisely to the right size (using the guidelines on the back), peel the sheet off of the paper backing and stick to any clean flat surface.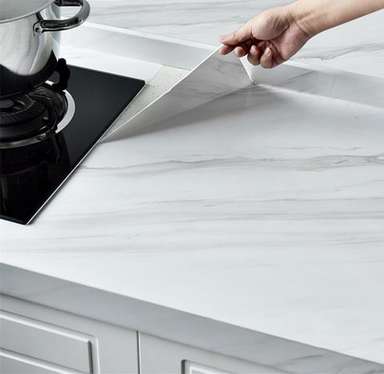 FEATURES-Ideal to be applied for kitchen, bathroom, bedroom, dining room, office and simply anywhere you would want!
Evenly sticks on flat surfaces without pop-up bubbles or roll up edges
It's a 1-time installation but can easily be taken off to be replaced with a new marble style.
The Waterproof Marble Wallpaper not only provides a brand new look but also high protection for your furniture
The waterproof material protects the furniture from oil, moisture & stain of liquid.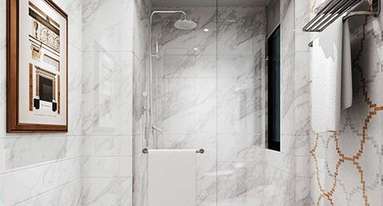 Material:
Vinyl PVC Self adhesive Wallpaper
Metric size: 
Width: 40 centimetes.
  Length: 1 meters, 4 meters, 8 meters
Feet size: 
Width: 1.312 feet
  Length: 3.28 feet, 13.12 feet, 26.25 feet.
Features: 
Self-adhesive, removable, Waterproof, oil-Proof
Use for: 
Kitchen wall, Bathroom wall, Furniture renovation, TV background, Home, Coffee house
Attention:
----Please buy enough rolls at a time to make sure they come from the same batch to avoid color difference.